Mugger Harris Exhibition - PyrArt Galley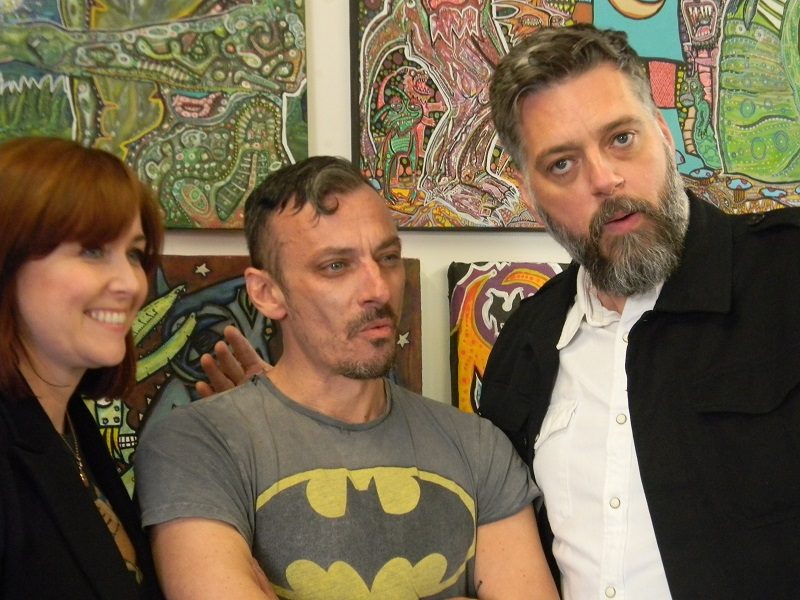 Last week we had the pleasure of hosting an amazing artist, Mugger Harris.
Renowned for having his art in place at 'Joe Rogans' Studio in the U.S and having many other celebrity followers, Dan (Mugger Harris) has a large body of art with its inspiration striking me as 'Mambo' meets 'Mighty Boosh' on 'Dmt'.. (Just my opinion) And I am a big fan!.
The show was only open for one day and was a complete success, being open from 6pm-10pm. We had great numbers of people attending the exhibition and Dan sold many pieces. If you came along on the day – many thanks for your support..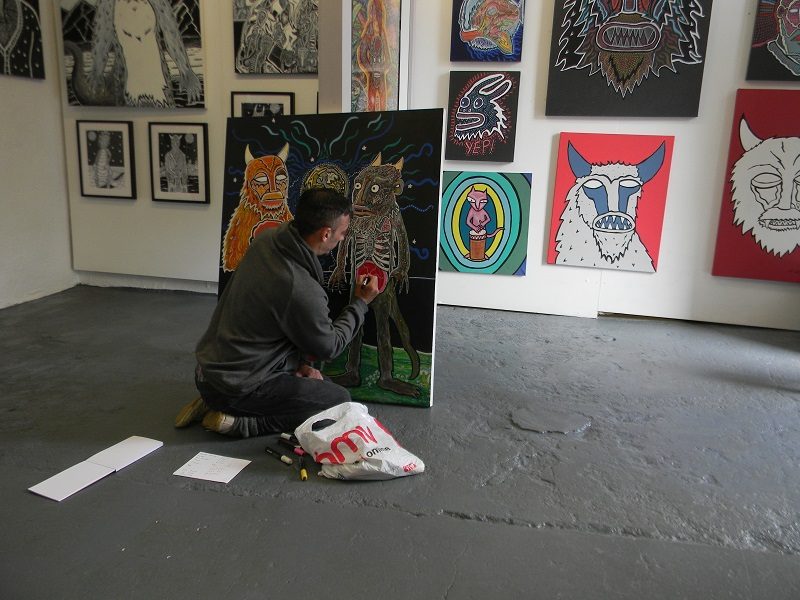 We are planning on hosting Dan (Mugger Harris) again very soon here at House of Place and we are extremely proud to add him to our roster of represented in house artists – See our site for more details or if you wanted to purchase some of his art, along with details of forthcoming shows etc.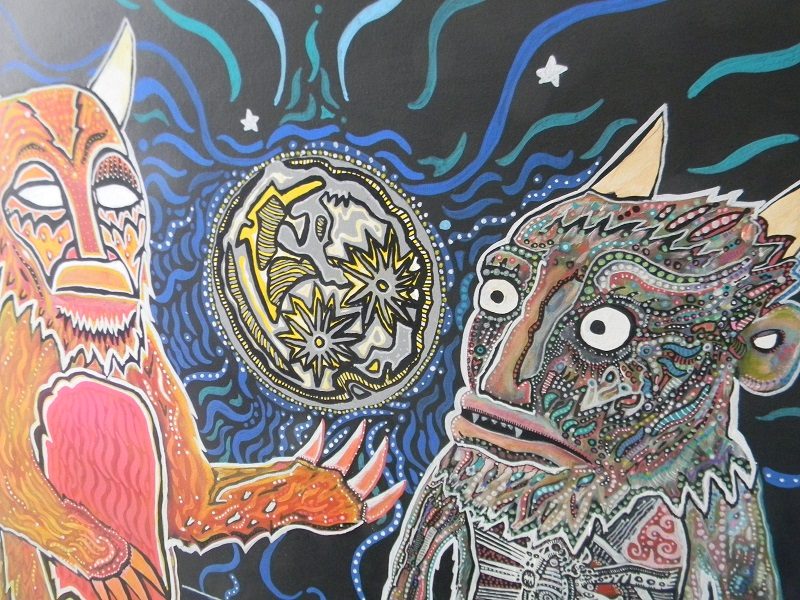 If you want to exhibit your own art or use our space for future projects you can contact us for more details. Or if you wish to join our mailing list to be invited to future events like this, and receive the latest news please fill in our form on the website.